Osaka Castle - Your Comprehensive Guide to Planning Your Visit
Contents
Osaka Castle is a remarkable, historic fortress situated in the bustling heart of Osaka. An emblem of heritage and culture, the Castle brings history alive with its vivid architecture and scenic grounds. This article will help you navigate your visit effortlessly at this majestic beauty.
What Are the Osaka Castle Opening Hours?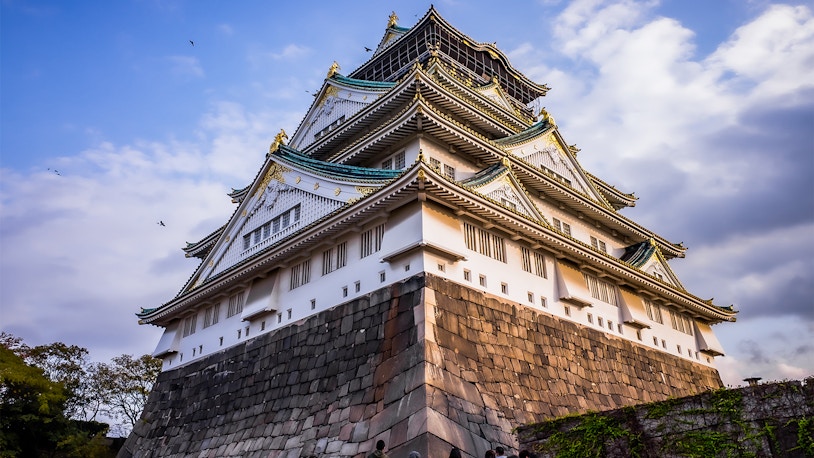 Timings
Osaka Castle opens its arms to visitors from 9 AM to 5 PM daily, offering an immersive historical and cultural experience. 
The Castle Museum and its enchanting Nishinomaru Garden operate within these hours. However, remember that the last entry to the Castle's main tower is typically 30 minutes before closing, so plan your visit accordingly to enjoy all the castle has to offer without a rush.
Closed On: 
While Osaka Castle remains open throughout most of the year, it takes a brief respite on December 28th through January 1st. During this period, the Castle hibernates, gearing up to welcome the new year with its refreshed grandeur. Do keep this in mind while planning your itinerary to avoid missing out on this Osaka gem.
Best Time to Visit Osaka Castle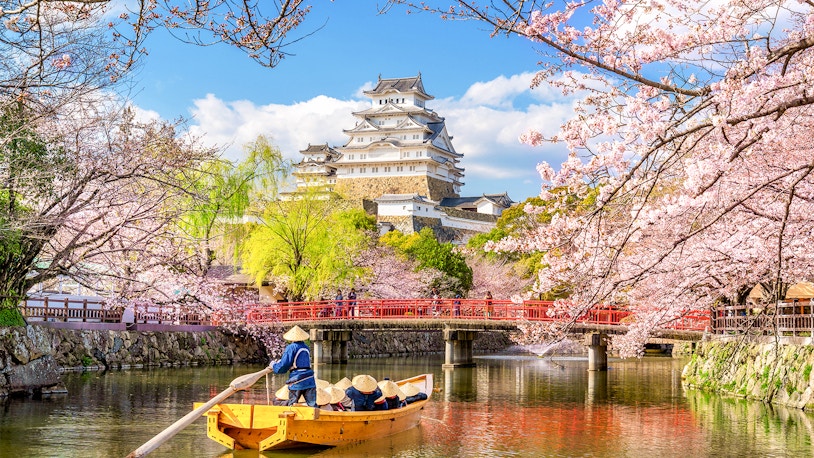 The best time to visit Osaka Castle is during the early morning hours before the crowd pours in, or late afternoon when the golden sunset backdrop paints the Castle in spectacular hues. 
Spring and Autumn are the prime seasons, adding beautiful cherry blossoms and vibrant fall leaves to your memories.
Osaka Castle Location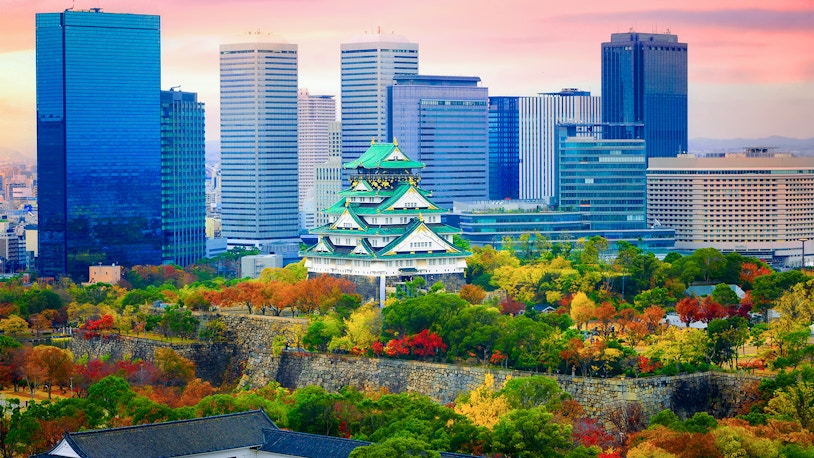 Address:
1-1 Osakajo, Chuo Ward, Osaka, 540-0002, Japan. Find on maps here. 
The Castle is located centrally in Chuo Ward, surrounded by the lush greenery of Osaka Castle Park.
Closest landmarks to Osaka Castle
Famous landmarks include the Osaka Museum of History and NHK Osaka Hall.
Getting to Osaka Castle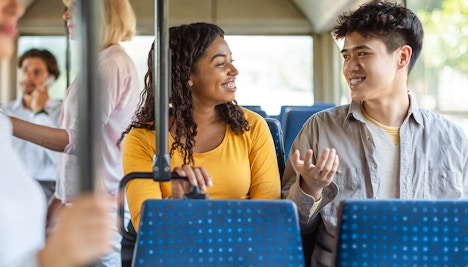 By Bus
For those preferring to travel by bus, the city's public bus service is your answer. 
The most convenient routes are buses number 10, 21, 31, 46, or 62 from Osaka Station bus terminal. 
You will need to get off at the "Osakajo-koen" stop. From there, it's a 10-minute walk to the castle.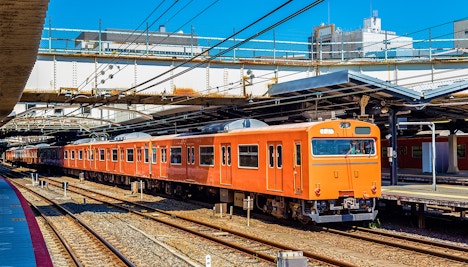 By Train
If you are at Osaka Station City, take the JR Osaka Loop Line (Outer Loop) towards Kyobashi. Get off at Osakajokoen Station.
Exit the station and walk towards the park; signs for Osaka Castle are clearly posted.
It's a 10-15 minute walk to the castle through the lush and scenic Castle Park.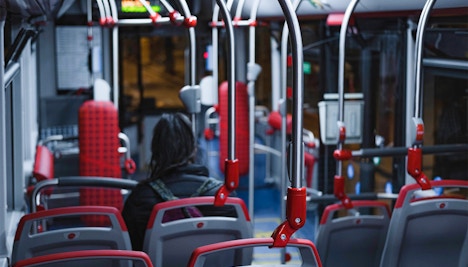 By Car
Traveling by car can provide convenience and comfort. Here are the general directions:
If you are coming from Osaka Station City, head east on Umeda towards Chayamachi.
Continue on to Tenma and then Kita Umeda.
Drive from Umeda 1-chome and Kita Umeda to Chuo Ward.
Continue driving until you reach your destination, Osaka Castle.
Know Before You Go
Entrances
Facilities
Accessibility
Eat
Rules
Visitor Tips
Nearby
Stay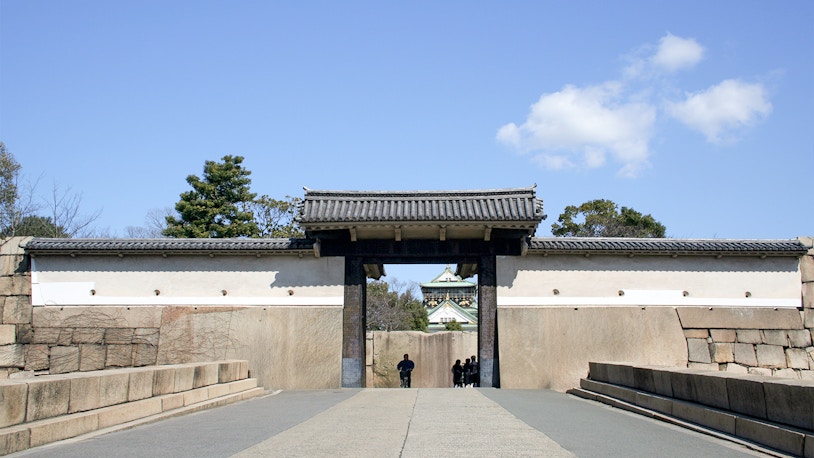 Osaka Castle can be accessed through two main gates:
The Otemon Gate, situated on the west 
The Sakuramon Gate, found on the east side.
Both gateways open into the Nishinomaru Garden, a must-see tranquil haven nested within the Castle grounds.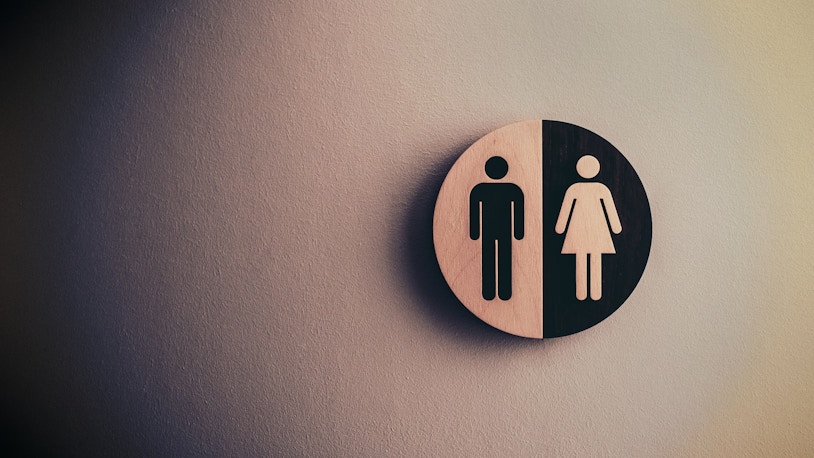 Information Center: This hub provides essential details about the castle's history, ongoing exhibits, and other helpful information to enrich your visit.
Restrooms: Clean, well-placed restrooms are dispersed across the castle grounds for your convenience and comfort.
Gift Shops: Dive into the range of souvenir shops offering an array of traditional Japanese crafts, castle-themed memorabilia, and unique keepsakes.
Cafes and Snack Stands: Take a breather and relish the refreshments available at various cafes and snack stands located within the castle grounds, offering an assortment of tasty snacks, drinks, and light meals.
Barrier-Free Access: Ensuring access for everyone, Osaka Castle is equipped with ramps and elevators for visitors with mobility issues.
Picnic Areas: Utilize the expansive green spaces around the castle to enjoy a peaceful picnic or just unwind amidst the park's natural beauty.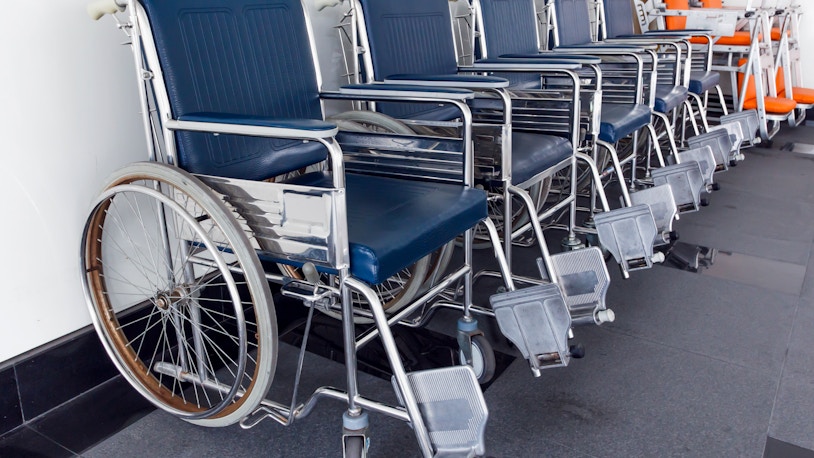 Barrier-Free Routes: The castle grounds are designed to be navigable for everyone, featuring ramps, elevators, and smooth pathways for visitors with mobility aids or strollers.
Wheelchair Rental: For those in need, wheelchair rental services are provided at Osaka Castle, facilitating a comfortable exploration of the castle grounds.
Accessible Restrooms: Accessible restrooms are located across the castle grounds, catering to the needs of individuals with disabilities.
Signage and Information: Clear directions and information are displayed in both Japanese and English to aid visitors with accessibility needs.
Assistance and Support: Trained staff are always ready at Osaka Castle to provide support and assistance to visitors with special requirements, ensuring everyone's visit is enjoyable.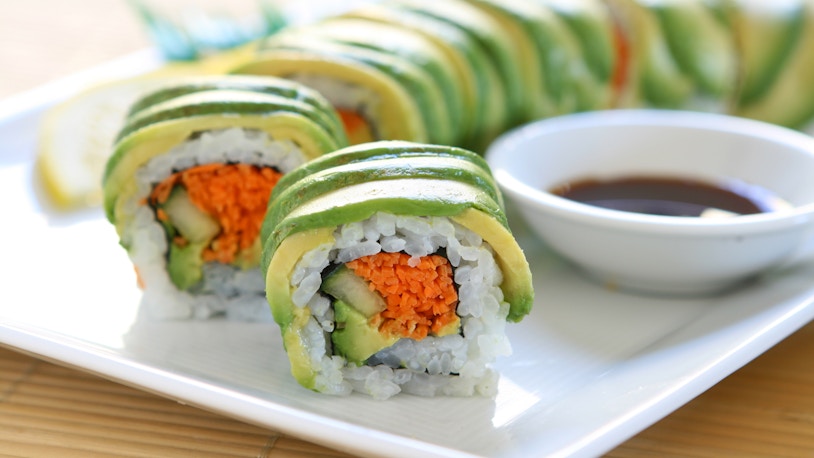 Castle Café & Restaurant: Nestled within Osaka Castle Park, this eatery delights guests with an array of Japanese dishes like sushi, tempura, and udon noodles, all made from fresh, local ingredients.
Takoyaki Umaiya: Situated near Osaka Castle, this spot lets you taste the crispy delight of takoyaki. Watch the chefs skillfully create golden balls filled with succulent octopus and choose from an array of toppings and vegetarian options.
JO-TERRACE OSAKA: Positioned near Osaka Castle's entrance, this place serves a selection of sweet and savory crepes. Choose from classics like Nutella-filled crepes to more unique options like fruit-topped creations.
Osaka Castle Park Food Court: Within the castle's vicinity, this food court offers diverse dining choices. From Japanese curry and ramen to grilled skewers and bento boxes, there's a meal for every palate.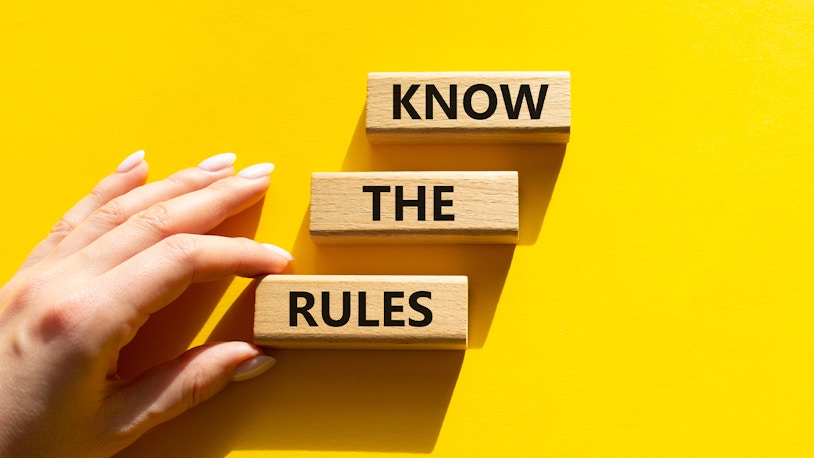 Preservation and Pathways: Please follow designated paths and respect barriers to help preserve the castle and its surrounding environment.
Artifact and Structure Etiquette: Please avoid touching or leaning on any displays, artifacts, or historical structures within the castle area.
Cleanliness and Trash Disposal: Please dispose of waste in the designated bins and contribute to keeping the castle grounds clean.
Smoking Regulations: Please abstain from smoking in areas not designated for it to ensure a pleasant environment for all.
Photography Guidelines: Please adhere to the photography guidelines and respect any signs indicating photography restrictions in specific areas.
Pet Etiquette: Please keep pets on leashes and control their behavior to prevent any disturbance to other visitors.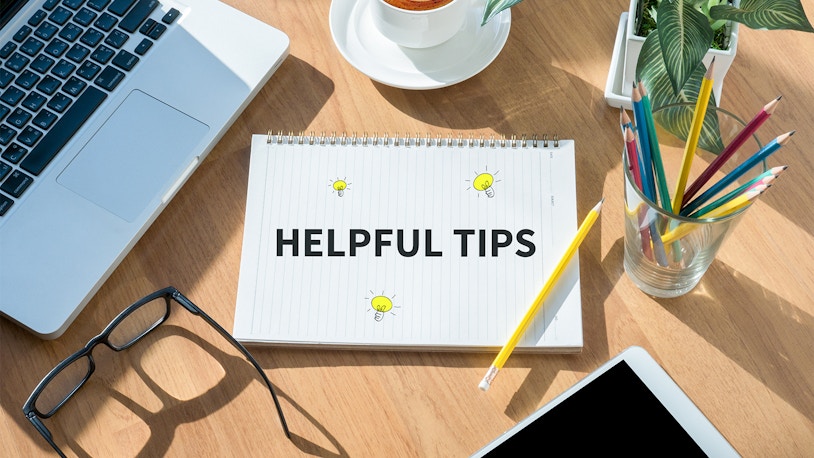 Plan your visit: It's recommended to verify the opening hours and closing days of Osaka Castle before visiting to ensure it aligns with your travel itinerary.
Comfortable footwear: As your visit will entail some walking within the castle grounds and the surrounding areas, comfortable shoes are recommended.
Weather preparation: Be prepared for the day's weather. Carry an umbrella or raincoat during the rainy season and sunscreen and a hat during the hot summer months for protection.
Guided tours: For a more insightful visit, consider opting for a guided tour or an audio tour. These tours offer valuable insights into Osaka Castle's history and significance.
Early or late visits: To avoid crowded times, consider visiting Osaka Castle early in the morning or later in the afternoon. This provides a more relaxed exploration and better photo opportunities.
Bring water and snacks: Ensure you stay hydrated and energized by bringing along a water bottle and some snacks, especially if you plan to spend a significant amount of time exploring the castle and its surroundings.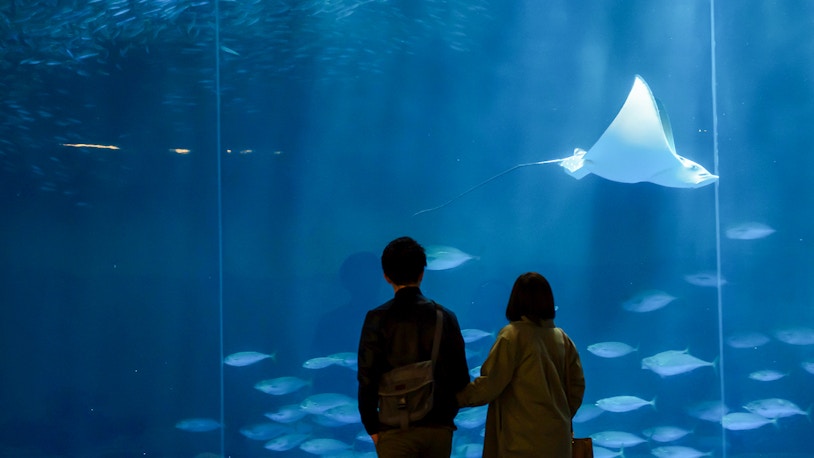 Osaka Museum of History - 1.2 km
Shitennoji Temple - 3.5 km
Dotonbori - 4.5 km
Osaka Aquarium Kaiyukan - 7.5 km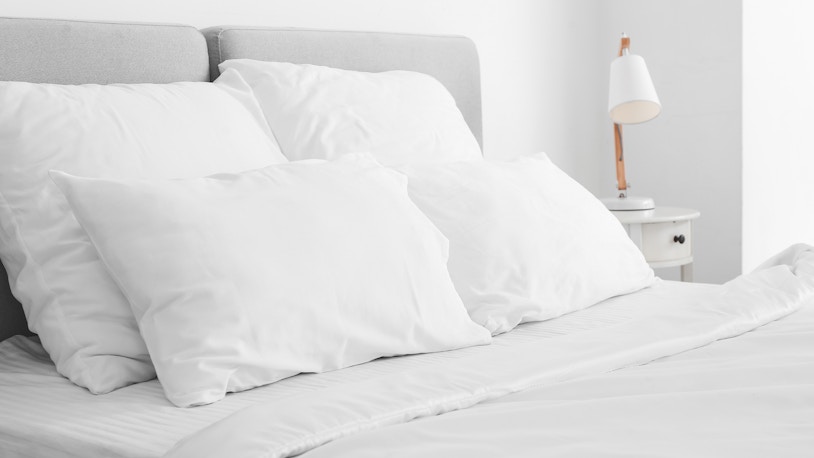 Frequently Asked Questions About Visiting Osaka Castle
What are the Osaka Castle opening hours?
Osaka Castle is open from 9 AM to 5 PM daily.
What is the best time to visit Osaka Castle?
The best time is early morning or late afternoon, especially in Spring and Autumn.
Can I enter at any time during operating hours?
Yes, but the last admission is usually 30 minutes before closing time.
How much time does it take to visit Osaka Castle?
Ideally, plan for 2-3 hours to enjoy the Castle and its surroundings fully.
Are there any eateries around Osaka Castle?
Yes, several restaurants and cafes cater to different tastes and budgets.
Is the Castle accessible for people with disabilities?
Yes, the Castle is equipped with accessibility features like ramps and elevators.
What is the dress code for visiting Osaka Castle?
There's no specific dress code; but casual and comfortable attire is recommended.
Are there any rules or regulations for visitors?
Standard rules include no smoking, no pets, no touching of artifacts, and no littering.
Can I buy souvenirs from the Castle?
Yes, the Osaka Castle Gift Shop has a range of traditional and themed souvenirs.
Are there any good hotels near Osaka Castle?
Yes, there are numerous hotels ranging from luxury to budget options near the Castle.