Discover the Majesty and Mystique of Osaka Castle
Contents
Quick Facts about Osaka Castle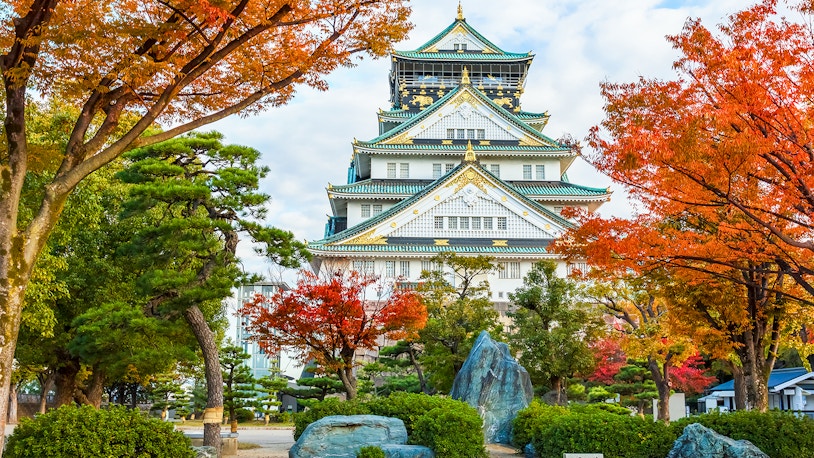 Official name: Osaka Castle
Location/Address: 1-1 Osakajo, Chuo Ward, Osaka, 540-0002, Japan
Date of opening: 1583
Timings: 9:00 am to 5:00 pm (last admission at 4:30 pm)
Architect: Toyotomi Hideyoshi
Architectural style: Nihon kenchiku (Japanese style)
Number of visitors per year: Over 2 million
Function: Historical landmark and museum
Collection size: Over 10,000 items related to Osaka Castle and its history
Osaka Castle Facts
Why Visit Osaka Castle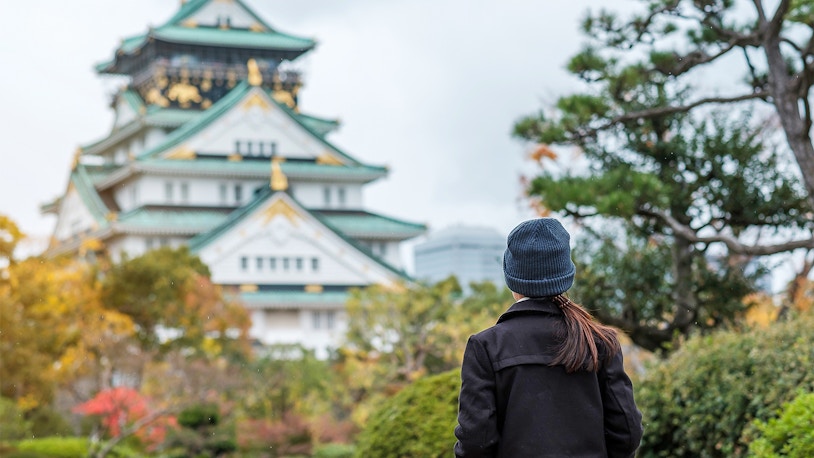 Iconic Landmark: Osaka Castle is a symbol of Osaka's unity and pride, with its impressive appearance and historic significance.
Rich History: Make your way through the castle's museum to learn about the castle's past and its role in Japanese history. 
Spectacular Views: The castle offers breathtaking panoramic views of Osaka city, especially during cherry blossom season. 
Samurai Experience: Dress up as a samurai and take photos near the castle for a unique souvenir.
Serene Gardens: The surrounding gardens are a peaceful oasis in the busy city. Take a stroll and admire the beautiful foliage. 
Family-Friendly: The castle's interactive exhibits and kid-friendly activities make it a perfect destination for families. 
Authentic Japanese Architecture: Marvel at the intricate construction and design of the castle, showcasing the artistry of ancient Japanese architecture.
The Osaka Castle Admission Ticket grants you entry to Osaka Castle and also gives access to all the 8 floors of the Castle. This ticket also comes with a discount of 5%.
Osaka Castle Highlights
From architectural marvels to historical treasures, and enchanting gardens to panoramic vistas, let's unwrap the alluring layers of the timeless gem that is Osaka Castle!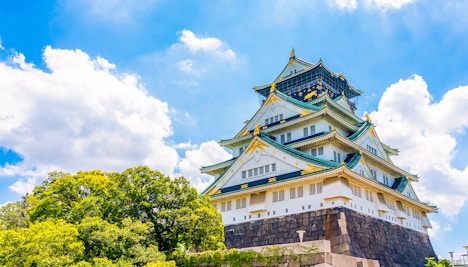 Visit the Castle Tower
The main attraction at Osaka Castle is the Castle Tower, which is a prominent symbol of the city. The tower is a five-story building, and from the top, visitors can enjoy breathtaking views of the surrounding area. The interior of the tower houses a museum that details the history of Osaka and the castle, and it is definitely worth exploring.
Inside Osaka Castle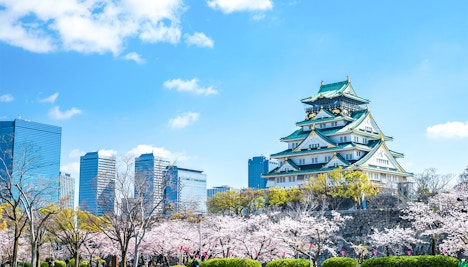 Explore the Castle Grounds
Osaka Castle is set amidst a vast park-like complex that spreads over 64,000 square meters. The grounds are home to several gardens, ponds, and well-manicured lawns, making it a perfect place for a leisurely stroll. Visitors can also enjoy a picnic or relax under the shade of one of the many trees.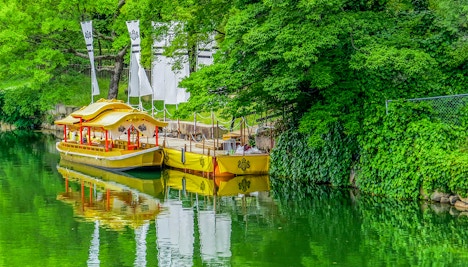 Visit the Nishinomaru Garden
Located on the west side of the castle, the Nishinomaru Garden is one of the must-visit areas at Osaka Castle. The garden features a large lawn area, cherry blossoms trees, and a tranquil pond. Visitors can enjoy the stunning views of the castle tower while taking a walk around the garden.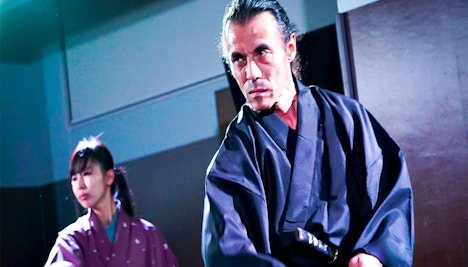 Experience a Samurai Performance
One of the unique experiences at Osaka Castle is the samurai performance, also known as "Sengoku Night Show." The show features a group of actors dressed in samurai attire, and they perform various martial arts techniques with swords and spears. The performance also includes stunning lighting and sound effects, making it an unforgettable experience.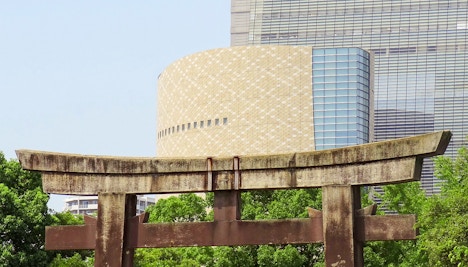 Visit the Osaka Castle Museum
The Osaka Castle Museum is located inside the castle tower and offers a glimpse into the history of Osaka and the castle. The museum houses several exhibitions that showcase various artifacts, including weapons, armors, and paintings. Visitors can learn about the lives of samurais, including their customs and traditions.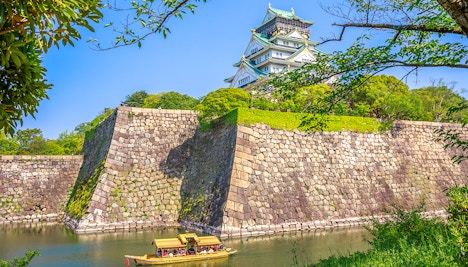 Take a Boat Ride
Visitors can take a boat ride around the castle moat and experience the scenic beauty of Osaka Castle. The boat ride offers a unique perspective of the castle and its surroundings, making it a must-do activity during the visit.
Plan Your Visit to Osaka Castle
Osaka Castle Opening Hours
Osaka Castle Location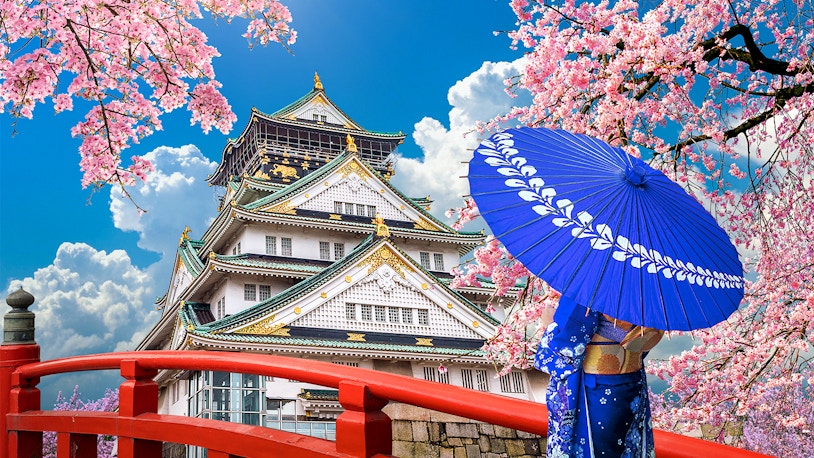 Osaka Castle is open every day from 9 AM to 5 PM.
Closing Days:
Osaka Castle takes a little break during the year-end New Year cheer from December 28th to January 1st.
Best Time to Visit:
For a more intimate experience with this majestic castle, arriving bright and early or as the afternoon matures is your best bet. It's like having the castle all to yourself, allowing you to snap those crowd-free, postcard-perfect shots! And if you're able to time your visit with the cherry blossom bloom (usually late March to early April), it's nothing short of a pink-hued, breathtaking spectacle!
Plan Your Visit to Osaka Castle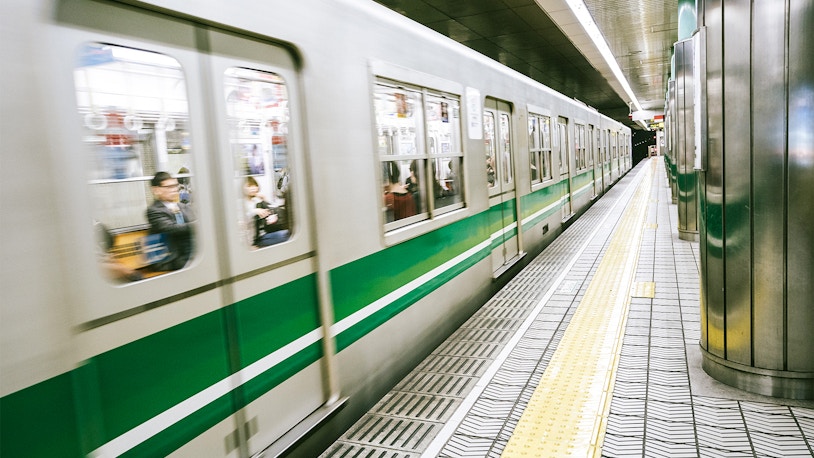 Address: 1-1 Osakajo, Chuo Ward, Osaka, 540-0002, Japan. Find on maps here.
How to get there:
By Bus: Hop on the Osaka City Bus and make a grand stop at "Osakajo-Kitazume". A few steps later, you'll be on the castle grounds, ready to journey through time!
By Train/Metro: Board the JR Osaka Loop Line or the Chuo Line train and hop off at Osakajokoen Station. A leisurely walk through the picturesque Osaka Castle Park will then lead you to the imposing castle gates.
By Car: If a personal ride is more your speed, enter in Osaka Castle Park's coordinates into your GPS and cruise straight to the parking area near the main entrance. Heads up, though! Parking can get tight during busy times, so beat the rush and arrive early.
Additional Information About Osaka Castle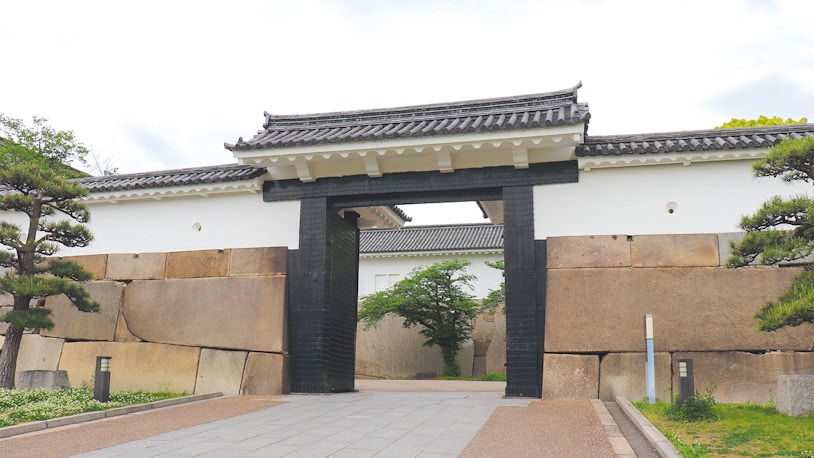 Cultural Experiences: From traditional tea ceremonies to live performances, the castle is more than a historical landmark, it's a vibrant cultural hub.
Seasonal Beauty: The cherry blossom bloom in spring and the striking fall foliage are particular highlights, providing stunning natural backdrops for your photographs.
Concerts and Festivals: The Castle grounds serve as an eclectic stage for concerts and food festivals. No matter the time of year, you're likely to stumble upon some lively event!
Picnic Ready: The surrounding park is a perfect place for a picnic. Pack your favorite treats, bring a blanket, and make a day of it in this serene setting.
Museums and Monuments: Apart from the main tower, the castle grounds are dotted with interesting museums and ancient monuments. Take time to explore these hidden gems for an in-depth experience.
Osaka Castle Park: Beyond the castle, the park is also an attraction. With scenic beauty, tranquil corners, and bustling activities, it's a microcosm of Osaka's charm!
Frequently Asked Questions About Osaka Castle
How long should I spend at Osaka Castle?
To thoroughly explore the castle and enjoy the park, allot at least half a day. That gives you time to soak in the history, snap pictures, and maybe even have a picnic!
Is it worth visiting Osaka Castle?
Absolutely! With its blend of rich history, stunning architecture, beautiful gardens, and cultural events, Osaka Castle offers a unique slice of Japanese heritage.
What is the main purpose of Osaka Castle?
Originally built as a display of power and a symbol of unification, today's Osaka Castle serves as a historical museum, cultural hub, and a key Osaka attraction.
Can I enter Osaka Castle?
Yes, you can! Inside, you'll find a museum detailing the castle's history, and you can ride an elevator to the top floor for panoramic city views.
Are there food options near Osaka Castle?
Certainly! There are numerous food stalls and restaurants within the castle park itself, perfect for a quick bite or a leisurely meal.
Can I take pictures inside Osaka Castle?
Yes, photography is allowed, except in certain designated areas. So get your camera ready for some stunning shots!
Is there an admission fee for Osaka Castle?
Yes, there's a small admission fee for entering the castle's main tower. You can purchase a ticket here. The surrounding park and gardens, however, are free to explore.
Are guided tours available for Osaka Castle?
Yes, guided tours are available. They provide a wealth of information and can enrich your experience, especially if you're interested in Japanese history.
Is Osaka Castle wheelchair accessible?
Yes, Osaka Castle is wheelchair accessible, including an elevator in the main tower, making it a convenient spot for all visitors.
Are there souvenir shops at Osaka Castle?
Absolutely! There are several shops where you can buy unique souvenirs, from traditional Japanese crafts to castle-themed memorabilia. Happy shopping!