Exploring the Majesty: A Journey Inside Osaka Castle
Contents
Immerse yourself in the grandeur of Osaka Castle, a historical gem brimming with stunning architecture, serene gardens, and a museum rich in Japanese history. This article will serve as your personal guide, illuminating the must-see spots and hidden treasures within the castle's walls.
Highlights Inside Osaka Castle
What's Inside Osaka Castle?
Stepping inside Osaka Castle is like stepping into a time machine. The castle is a living museum, with each floor offering a different slice of Japanese history. From the stunning galleries filled with samurai artifacts to the intricate sculptures that adorn the walls, there's something to captivate every visitor.
The Main Tower
The Main Tower is the heart of Osaka Castle. It's an eight-story museum that tells the story of the castle and its role in Japanese history. Each floor offers a different exhibit, making it a must-visit for history buffs.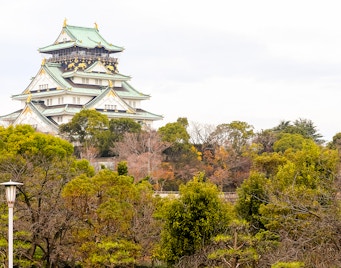 Nishinomaru Garden
The Nishinomaru Garden is a tranquil oasis within the castle grounds. With over 600 cherry trees, it's a breathtaking sight, especially during the cherry blossom season.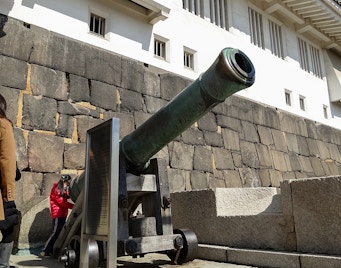 Osaka Castle Museum
Located within the Main Tower, the museum showcases a variety of artifacts from the castle's history. From ancient weapons to stunning artworks, it's a treasure trove of Japanese culture.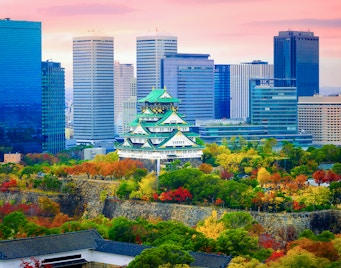 Tenshukaku
Tenshukaku, the castle's keep, offers panoramic views of Osaka. It's the perfect spot to take in the city's skyline and the castle's beautiful surroundings.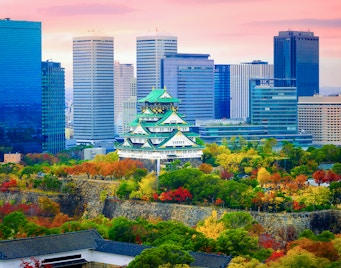 Honmaru Palace
The Honmaru Palace is a stunning example of traditional Japanese architecture. Once the residence of the castle's lord, it's now open for visitors to explore.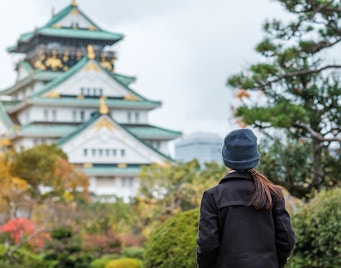 Toyokuni Shrine
Dedicated to Toyotomi Hideyoshi, the man who ordered the construction of Osaka Castle, the Toyokuni Shrine is a peaceful spot to pay respects and learn about the castle's founder.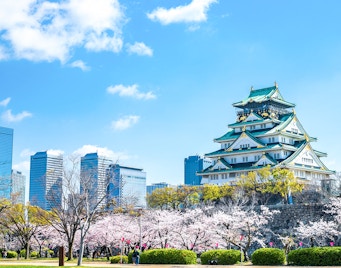 Plum Grove
The Plum Grove is a hidden gem within the castle grounds. It's home to over 1,200 plum trees, making it a beautiful spot to visit, especially when the trees are in bloom.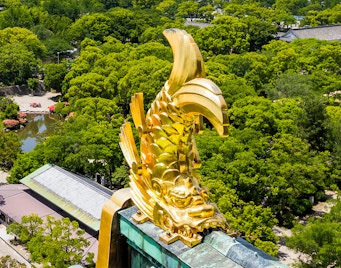 Castle Walls and Moats
The castle's impressive walls and moats are a testament to its defensive past. They offer a fascinating insight into the castle's strategic design and the role it played in Japan's history.
Frequently Asked Questions About What's Inside Osaka Castle
What is inside Osaka Castle?
Osaka Castle houses a museum, gardens, shrines, and more.
Can I go inside Osaka Castle?
Yes, Osaka Castle is open to the public.
Can I take a tour inside Osaka Castle?
Yes, guided tours are available for Osaka Castle.
What are some must-see highlights inside Osaka Castle?
The Main Tower, Nishinomaru Garden, and Honmaru Palace are must-sees.
Is it free to go inside Osaka Castle?
Entrance is usually ticketed, but free on certain days like Osaka City Day.
Do I need a ticket to go inside Osaka Castle?
Yes, you would need a ticket unless visiting on a free-entry day.
Can I take pictures inside Osaka Castle?
Yes, photography is allowed, but restrictions may apply in certain areas.
Is there a dress code I should follow to go inside Osaka Castle?
There is no specific dress code, but comfortable attire and footwear are recommended.
Is going inside Osaka Castle worth it?
Absolutely. Osaka Castle is a rich cultural experience that one should definitely experience and also offers stunning views of Osaka.