Visiting Kuchu Teien Observatory in Osaka | Umeda Sky Building
Contents
Quick Facts about the Kuchu Teien Observatory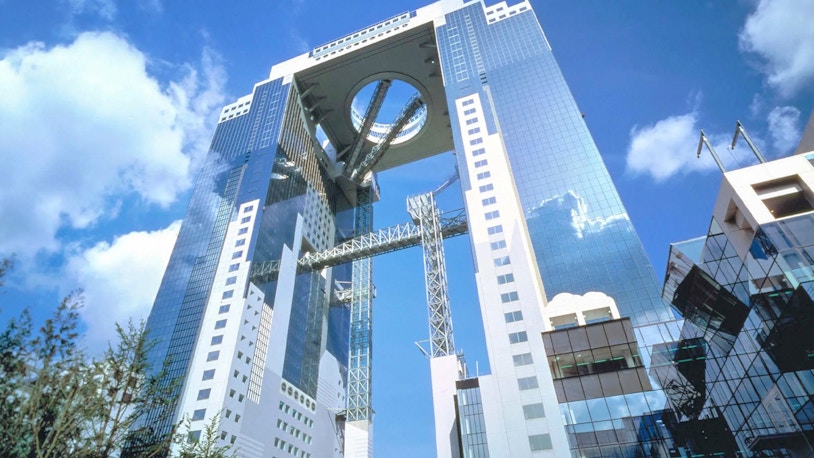 Official name: Kuchu Teien Observatory
Location/Address: Umeda Sky Building, 1-chōme-1-88 Ōyodonaka, Kita Ward, Osaka, 531-6023, Japan.
Date of opening: 1993
Timings: 9:30 AM to 10 PM (but do check as they might vary seasonally)
Architect: Hiroshi Hara
Architectural style: Futuristic
Function: Observation deck
Why Visit the Kuchu Teien Observatory?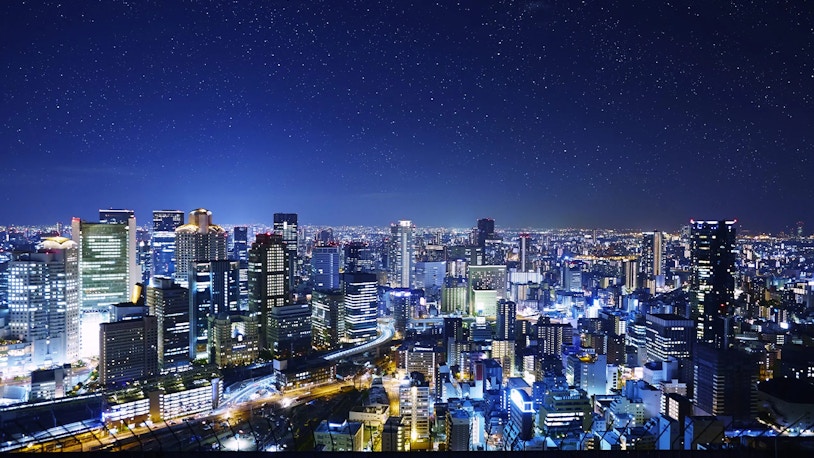 Sky-High Views: Witness panoramic vistas of Osaka, encompassing its bustling streets, iconic landmarks, and sprawling urban horizon.
Architectural Marvel: Explore Hiroshi Hara's futuristic design connecting two skyscrapers with an aerial garden bridge.
Floating Feeling: Experience the sensation of hovering above the city, thanks to the observatory's unique 'floating' design.
Nighttime Splendor: Revel in Osaka's enchanting city lights, making the nighttime views just as mesmerizing as daytime.
Modern Meets Traditional: Spot ancient temples juxtaposed against modern skyscrapers, encapsulating Osaka's harmonious blend of old and new.
Romantic Ambiance: Perfect for couples, the observatory provides a serene backdrop for witnessing sunsets and city lights.
Interactive Exhibits: Engage with informative displays and multimedia presentations about the city's history and the observatory's architecture.
Plan Your Visit to Umeda Sky Building
Kuchu Teien Observatory Highlights
Visiting the Kuchu Teien Observatory is more than just viewing a city; it's about experiencing Osaka from a whole new perspective. Dive in and let the city unveil its secrets!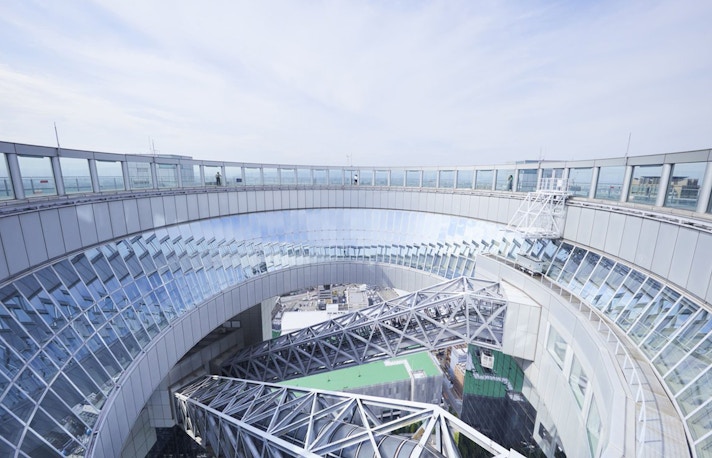 Circular Skywalk
Meandering around the observatory is an exhilarating experience, all thanks to the circular skywalk. This floating corridor allows visitors to stroll around, offering a seamless and unobstructed view of the city below.
Handy Information: Wear comfortable shoes! The experience is best enjoyed with a leisurely walk.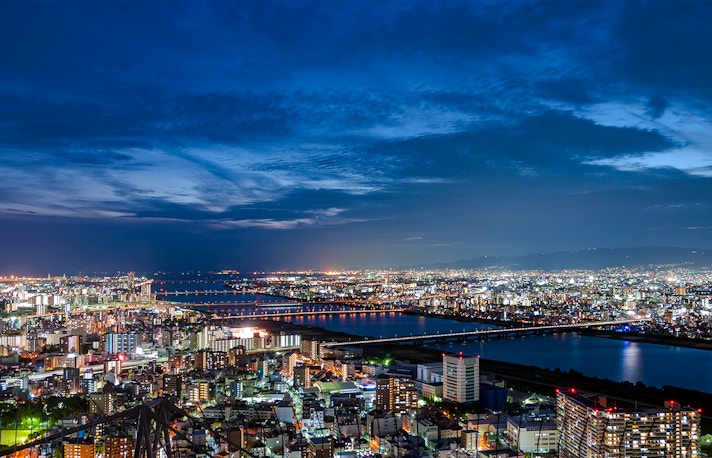 Luminous Nightscape
As the sun sets, Kuchu Teien Observatory unveils an enchanting illumination show, turning the place into a glowing wonderland. The play of lights against the city backdrop is breathtaking.
Handy Information: For the best experience, try visiting during twilight to capture both day and night views.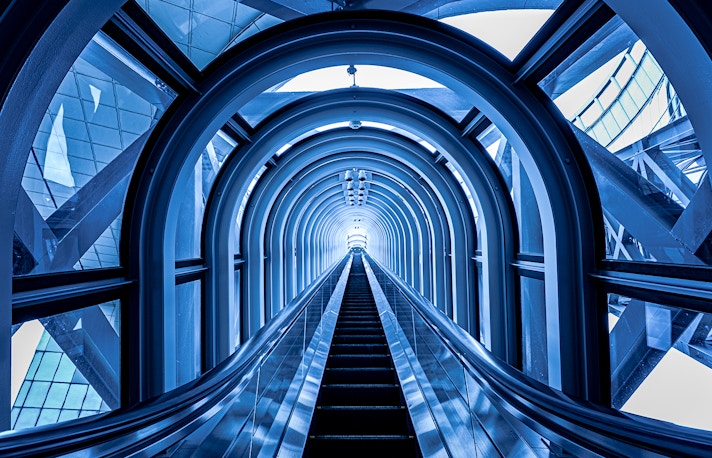 Aerial Escalators
Connecting the two towers are spectacular glass escalators. Riding these, you'll feel like you're soaring over the Osaka skyline, making it an attraction in itself.
Handy Information: These escalators are a rare experience; don't miss out on a chance to ride them!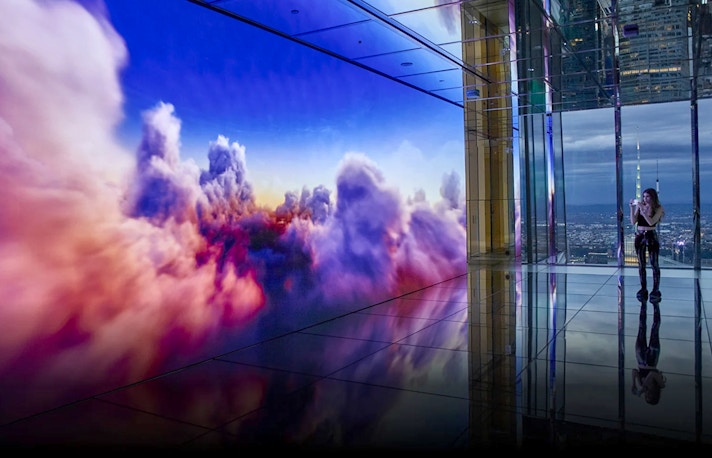 Interactive Displays
Throughout the observatory, you'll find digital screens and placards sharing tidbits about Osaka's landmarks and the observatory's architecture. It's both educational and entertaining.
Handy Information: Brush up on your Osaka knowledge as you go!
Kuchu Teien Observatory Today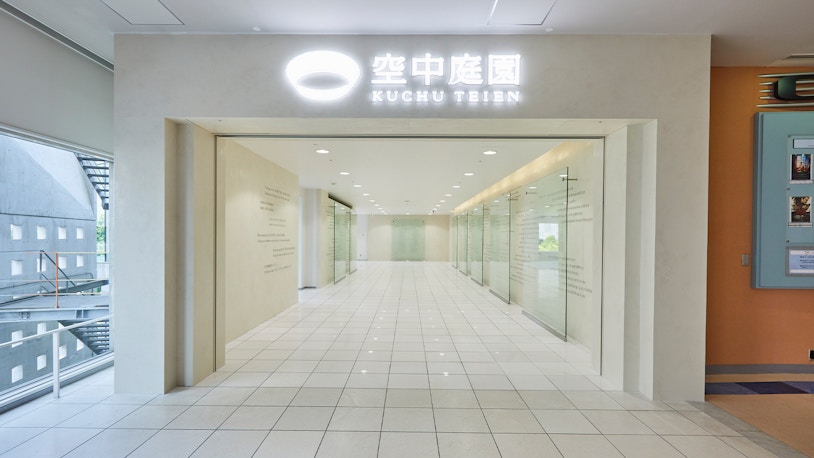 The Kuchu Teien Observatory, a beacon of futuristic design set atop the Umeda Sky Building, stands as an embodiment of Japan's harmony between the past and the present. Rooted in the skyline of Osaka, this marvel is more than just a feat of architecture – it's a testament to the city's forward-thinking spirit and unyielding reverence for its history. The aerial escalators and the circular skywalk aren't just functional elements; they are symbols of bridging gaps, be it between two towers or in the urban fabric of Osaka.
The Kuchu Teien Observatory's relevance doesn't fade with time. Today, it stands as a beacon of Osaka's modernity, drawing in millions, curious to see the city through its unique lens. As both a local favorite and a must-visit spot on the international tourist trail, the observatory remains ever relevant, ever inspiring, and eternally captivating. The Kuchu Teien Observatory isn't just a place to see Osaka; it's where you feel the city's pulse.
Frequently Asked Questions About the Kuchu Teien Observatory at Umeda Sky Building
What is the Kuchu Teien Observatory?
Kuchu Teien Observatory is a captivating aerial observation deck atop the Umeda Sky Building, offering panoramic views of Osaka.
Where can I buy Kuchu Teien Observatory tickets?
You can buy tickets at the entrance of the Umeda Sky Building or online here.
Can I visit the Kuchu Teien Observatory with Umeda Sky Building tickets?
Yes, your Umeda Sky Building ticket grants you access to the Kuchu Teien Observatory.
Who designed the Kuchu Teien Observatory?
The observatory, along with the Umeda Sky Building, was masterfully designed by architect Hiroshi Hara.
When was the Kuchu Teien Observatory built?
The Kuchu Teien Observatory, part of the Umeda Sky Building, was completed in 1993.
Where is the Kuchu Teien Observatory located?
It's located atop the Umeda Sky Building in the bustling Umeda district of Osaka.
What are the timings for the Kuchu Teien Observatory?
The observatory generally opens from 9:30 am to 10 pm, but timings may vary on special occasions.
Is the observatory child-friendly?
Absolutely! Children are welcome, and there are safety measures in place, but do keep an eye on them for their safety.
Is there a dress code for the Kuchu Teien Observatory?
No specific dress code is required, but it's always a good idea to dress comfortably for walking and the weather conditions.
Are there any special events or light shows at the Kuchu Teien Observatory?
Yes, the observatory frequently hosts events and mesmerizing light shows, especially during festive seasons; it's best to check their official website for up-to-date information.