Umeda Sky Building: Osaka's Architectural Jewel
Contents
Quick Facts about Umeda Sky Building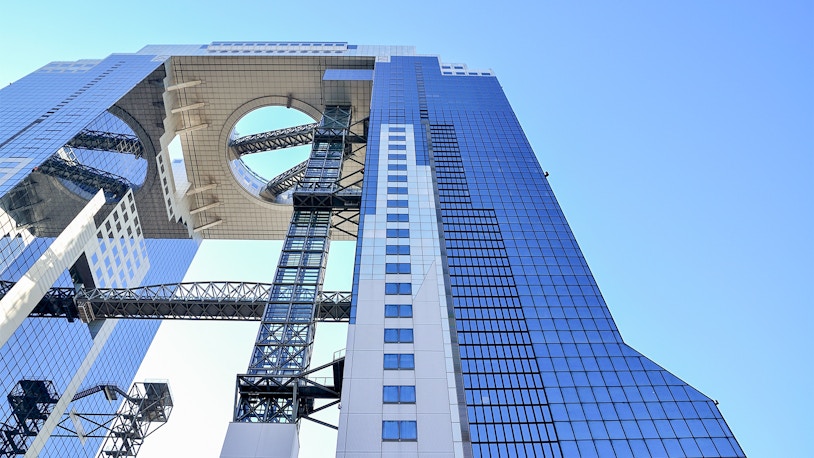 Official name: Umeda Sky Building
Location/Address: 1-chōme-1-88 Ōyodonaka, Kita Ward, Osaka, 531-6023, Japan
Date of opening: 1993
Timings: 9:30 AM - 10:30 PM (timings may vary)
Architect: Hiroshi Hara
Architectural style: Futuristic with a touch of retro
Number of visitors per year: Approx. 2.5 million (pre-pandemic figures)
Function: Observation deck, shopping, dining, and cultural experience center.
Plan Your Visit To Umeda Sky Building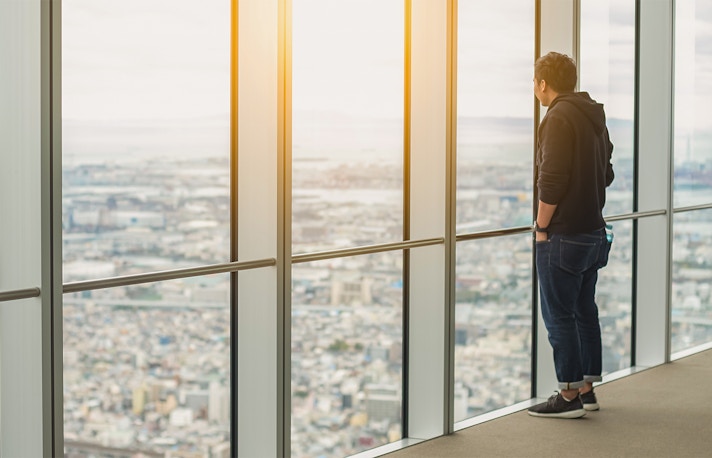 Umeda Sky Building Opening Hours
Daily: 9:30 AM to 10:30 PM (Do note: The last admission is typically at 10:00 PM).
Best Time to Visit: For the finest views, aim for sunset. If you're looking to avoid crowds, try a weekday morning.
Best time of the year to visit Umeda Sky Building is: 
Spring (March to May): This is one of the most popular times to visit due to the cherry blossom season. Osaka's sakura (cherry blossoms) typically bloom in early April, and the weather is mild and pleasant.
Autumn (October to November): The fall foliage in Osaka is stunning, with the leaves of trees changing into vibrant shades of red, orange, and yellow. The weather is also cool and comfortable, making it ideal for sightseeing.
However, keep in mind that these are also peak tourist seasons, so it might be a bit more crowded than usual.
Plan Your Visit to Umeda Sky Building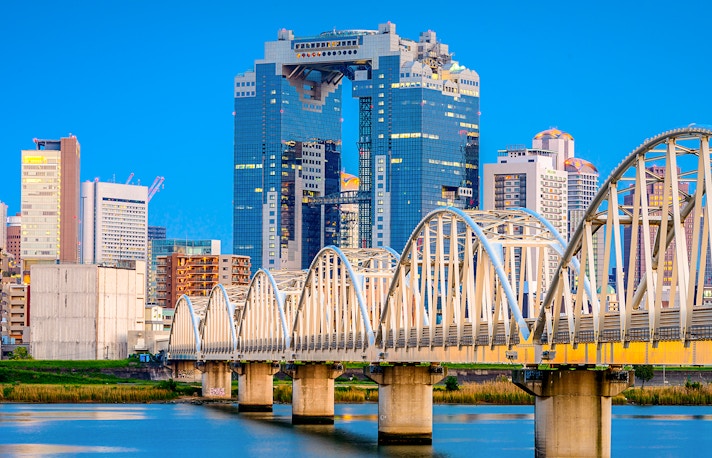 Umeda Sky Building Location
Address: 1-chōme-1-88 Ōyodonaka, Kita Ward, Osaka, 531-6023, Japan
Located in Osaka's vibrant Kita district, the Umeda Sky Building stands as an architectural beacon. Positioned near Osaka Station, it's easily accessible and a must-visit in the city's heart.
Nearby Landmarks:
Grand Front Osaka and the bustling streets of Umeda, making it perfect for a full day's exploration.
Nearest metro station: Umeda Station. Umeda Station is a major railway station and is serviced by several lines, making it highly accessible for visitors.
Things to do at Umeda Sky Building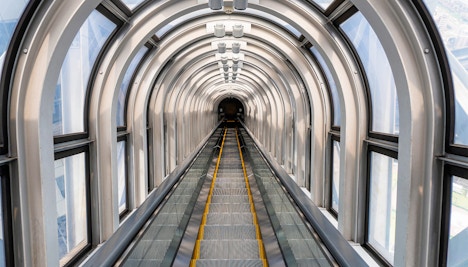 Floating Garden Observatory
The Floating Garden Observatory or the Kuchu Teien Observatory is the crown jewel of Umeda Sky Building. This 360° outdoor deck connects the two towers and offers panoramic views of Osaka. Perfect for capturing sunsets, the city's glittering skyline, or just taking in the urban expanse.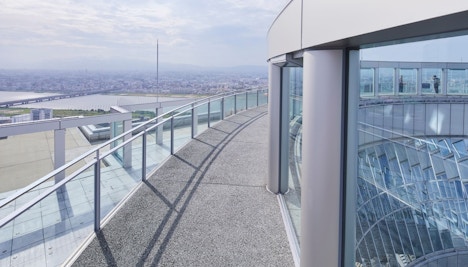 Sky Walk
Feel the thrill of heights! This open-air escalator connects the two towers, allowing visitors to travel between them while being surrounded by the city's vastness.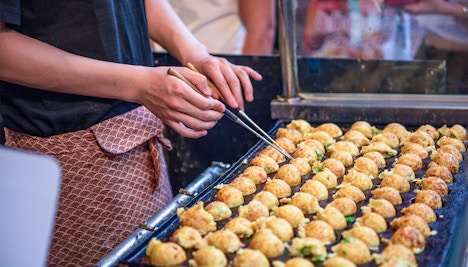 Retro-style Basement: Takimi-Koji Alley
Step back in time in the Showa-era streetscape. This nostalgic basement offers a variety of traditional Japanese eateries, from sushi to takoyaki, in an old-town atmosphere.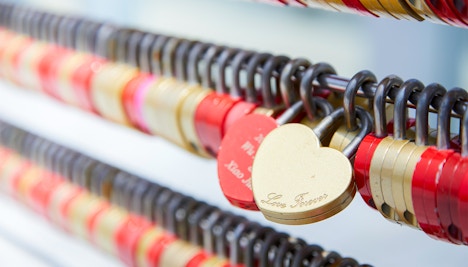 Lumi Deck
Ideal for romantic evenings, this spot is famous for its "Lover's Sanctuary." Seal your love with a padlock or enjoy the mesmerizing illumination events during seasonal festivals.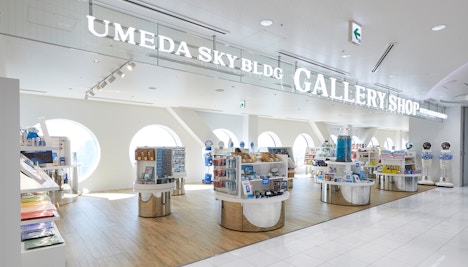 Souvenir Shops
Pick up some unique Osaka-centric memorabilia. Whether it's cute keychains, postcards with aerial views, or local snacks, there's a little something for everyone.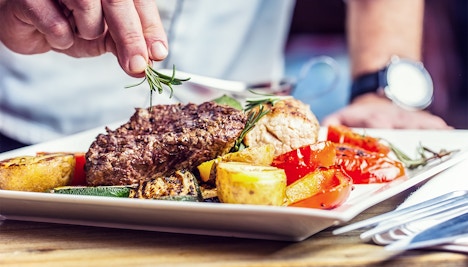 Dining with a View
Satiate your hunger while overlooking the city. The building houses various dining establishments, from cafes to upscale restaurants, offering both Japanese and international cuisines.
Who Built Umeda Sky Building?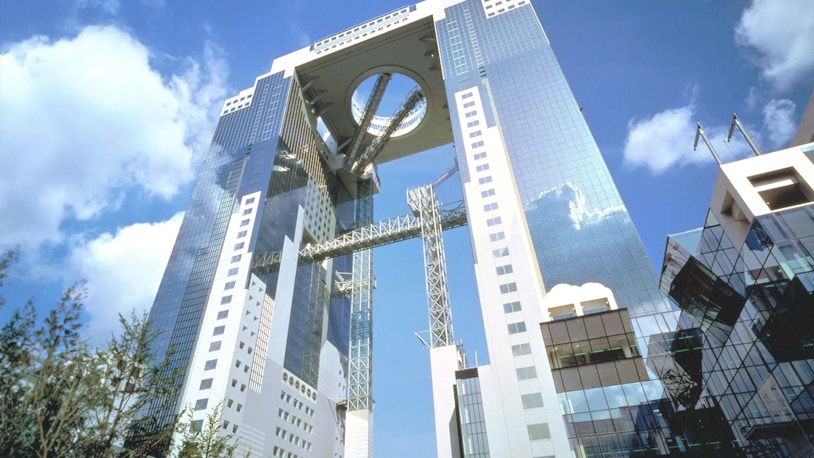 Hiroshi Hara: The mastermind behind Umeda's standout towers! Known for his avant-garde approach, Hara deftly fused tradition and futurism here. His genius shines bright in designs like Kyoto's iconic Kyoto Station.
Vision of Unity: Ever thought of two's company? Hara did! He dreamt of two skyscrapers interconnected, symbolizing unity. The Floating Garden Observatory was born, making jaws drop ever since.
Beyond Buildings: Hara's touch isn't just in structures. He's penned books, exploring the relationship between space and society.
Frequently Asked Questions About Umeda Sky Building
What is the main purpose of Umeda Sky Building?
Originally, it was only a commercial building. But now, it also serves as a major tourist attraction, offering panoramic views of Osaka.
Is the Floating Garden Observatory accessible to everyone?
Absolutely! Both tourists and locals flock there for the stunning city vistas.
How long should I spend at Umeda Sky Building?
Allocate at least 2-3 hours to truly savor its architectural beauty and enjoy the Floating Garden Observatory's views.
What's the best time of day to visit?
Early evening! Catch the sunset and see Osaka transition from day to night.
Is Umeda Sky Building crowded on the weekends?
Weekends can be busier. For a quieter experience, try weekday mornings.
Are there any special events hosted there?
Occasionally, the building hosts cultural events, fairs, and art pop-ups. Always a treat!
How do I get there using public transport?
The nearest station is Umeda Station, which connects to several lines making access quite easy.
Is Umeda Sky Building suitable for kids?
Definitely. Kids love the elevators, views, and the bustling atmosphere. Just supervise them at high points!
Can I dine within the building?
Yes, the basement, Takimi-Koji Alley, is a haven for foodies with retro Osaka-themed eateries.
Is photography allowed inside?
Yes, bring your cameras. Those skyline shots? Instagram gold!
Can I buy souvenirs on-site?
Certainly! There's a souvenir shop offering trinkets and keepsakes of your visit.