Discovering Osaka's skyline: a comprehensive guide to planning your Harukas 300 visit
Contents
Harukas 300 | Visitor Information At A Glance
What are the Harukas 300 opening hours?
Harukas 300 is open from 9 AM to 10 PM every day.
Where is the Harukas 300 located?
Harukas 300 is located at 1-chōme-1-43 Abenosuji, Abeno Ward, Osaka, 545-0052, Japan. 
How many visitors does the Harukas 300 see per year?
Harukas 300 sees approximately 5 million visitors annually.
Where is Harukas 300 Located?
Address: 1-chōme-1-43 Abenosuji, Abeno Ward, Osaka, 545-0052, Japan.
Harukas 300 is majestically perched in the heart of Osaka, offering panoramic views from Japan's tallest skyscraper.
Closest Landmark: Abeno Q's Mall, just a few steps away.
Getting to Harukas 300 in Osaka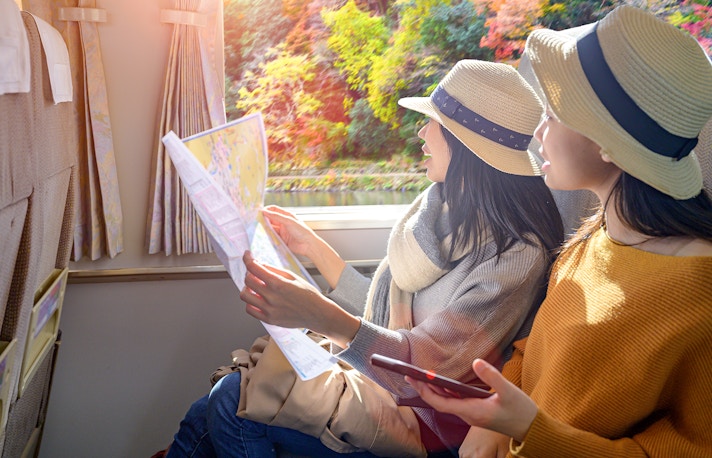 By Public Transportation
By Train:
The closest station is Tennoji Station, serviced by the JR Osaka Loop Line and the Osaka Metro Midosuji and Tanimachi lines. 
Besides the JR Osaka Loop Line, you can also access Harukas 300 via the JR Yamatoji Line.
The Midosuji and Tanimachi lines both stop at Tennoji Station. Another alternative is the nearby Abenobashi Station on the Kintetsu Minami Osaka Line, just a stone's throw away from Harukas 300.
By Bus:
Various city buses operate in the vicinity of Harukas 300. Bus numbers 2, 12, 23, 52, 71, and 80 have routes passing close to or by Harukas 300.
For those coming from other parts of the city, the Tennoji-Ekimae bus stop serves as a primary drop-off point. From there, it's just a brisk walk to the skyscraper.
As always, when using public transport in a bustling city like Osaka, having an up-to-date route map or a digital map service can be invaluable in ensuring a smooth journey.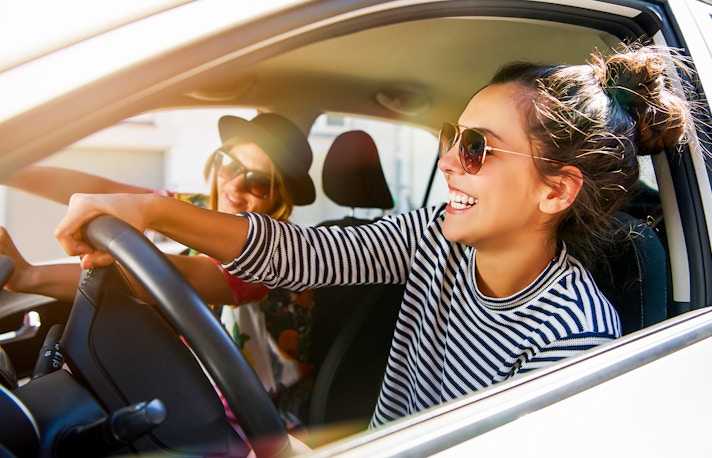 By Car
If you're driving to Harukas 300, there are nearby parking facilities. However, given its central location and Osaka's traffic, public transport might be more convenient.
Parking Facilities:
Harukas 300 has its own dedicated parking area within the Abeno Harukas building. Spaces might be limited during peak times, so it's advised to arrive early or utilize nearby parking lots.
Abeno Urban Parking: Located just a few minutes away, it offers ample space for visitors.
Tennoji Park Parking: Roughly a 10-minute walk, it's another alternative for those driving in.
Know Before You Go To Harukas 300
Facilities
Rules
Tips
Dine
Stay
Nearby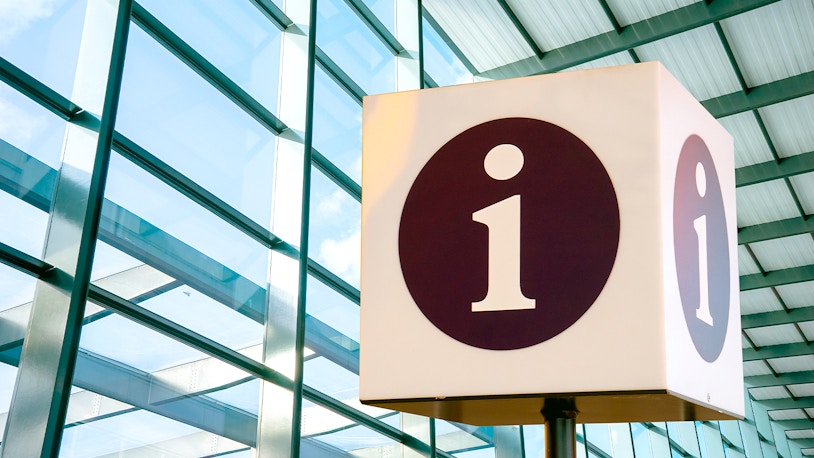 Information Desk: Strategically placed at the entrance, it's the go-to spot for visitors seeking assistance, guides, or general information about Harukas 300.
Lockers: Convenient storage options are available for visitors. It's recommended to store large bags or unnecessary items here to comfortably enjoy the observation deck.
Free Wi-Fi: Stay connected with complimentary Wi-Fi available throughout Harukas 300. Perfect for sharing your experience in real-time!
Viewing Binoculars: Installed at vantage points, these binoculars enhance the observation experience, allowing visitors to zoom in on specific city landmarks.
Restrooms: Clean and well-maintained restrooms are available on multiple floors, ensuring visitor comfort.
Café and Refreshment Areas: Strategically placed for those who wish to grab a quick snack or beverage while soaking in the views.
Accessibility Features:
Harukas 300 is fully wheelchair-friendly with ramps and spacious elevators.
Visitors with disabilities are allowed to bring in their service animals.
Clear and large print signs help guide visitors, including those with vision challenges.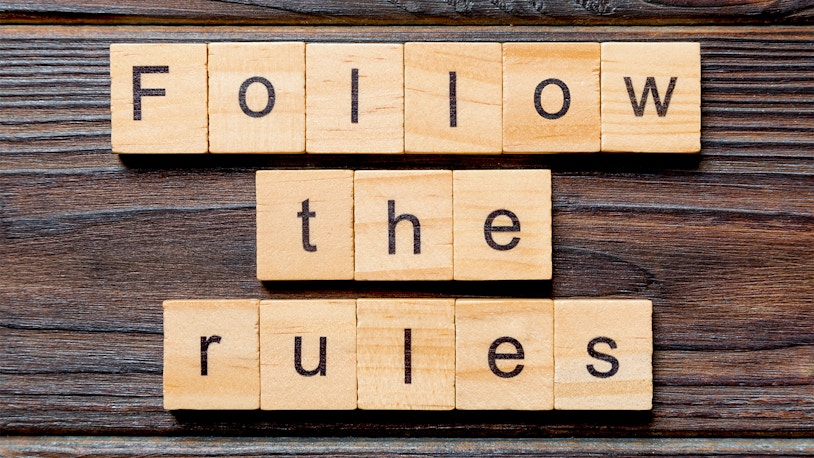 No Tripods: While photography is encouraged to capture the mesmerizing views, the use of tripods or other large photography equipment is prohibited 
Dress Appropriately: Visitors are requested to wear appropriate clothing. Excessively revealing attire or costumes might not be allowed.
Respect Boundaries: Do not climb or lean over barriers. Always be mindful of safety signs and designated pathways.
No Smoking: Harukas 300 is a smoke-free zone. Smoking, including e-cigarettes, is strictly prohibited inside the facility.
Keep Noise Levels Down: To ensure a serene environment for all, visitors are asked to refrain from shouting, playing loud music, or causing disturbances.
No Food or Drink: Consuming outside food or drinks on the observation deck is not allowed. There are designated café and refreshment areas for those needs.
Supervise Children: If visiting with children, ensure they are supervised at all times for their safety and to maintain a pleasant atmosphere for all visitors.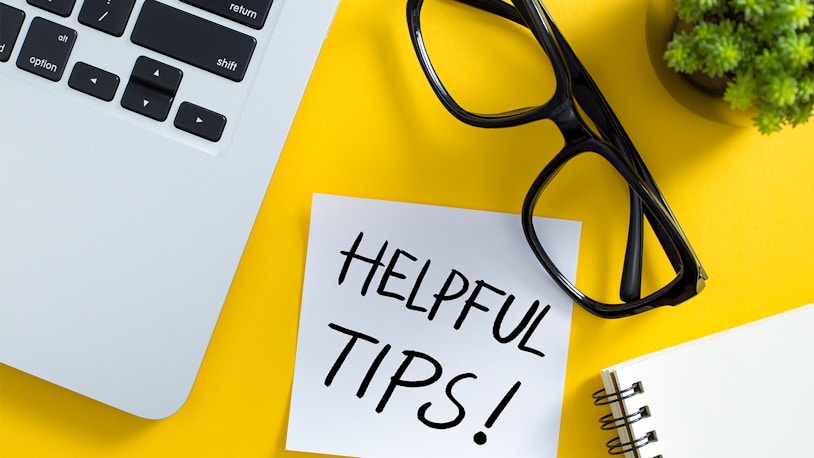 Early Bird Benefits: Consider visiting early in the morning. Not only will you dodge the larger afternoon crowds, but you'll also catch the city bathed in the soft glow of the rising sun.
Sunset Views: If you're a fan of sunsets, time your visit in the late afternoon. The golden hour from Harukas 300 is nothing short of magical.
Ticket Purchases: Buying your tickets online in advance can save you waiting time, especially during peak tourist seasons or weekends.
Weather Check: On clear days, the view is unparalleled. Check the weather forecast before your visit to ensure optimal viewing conditions.
Footwear: Wear comfortable shoes. As you'll be walking around to catch views from different angles, wearing comfortable footwear will enhance your experience.
Special Events: Harukas 300 often hosts special events or themed nights, especially during holidays or festivals.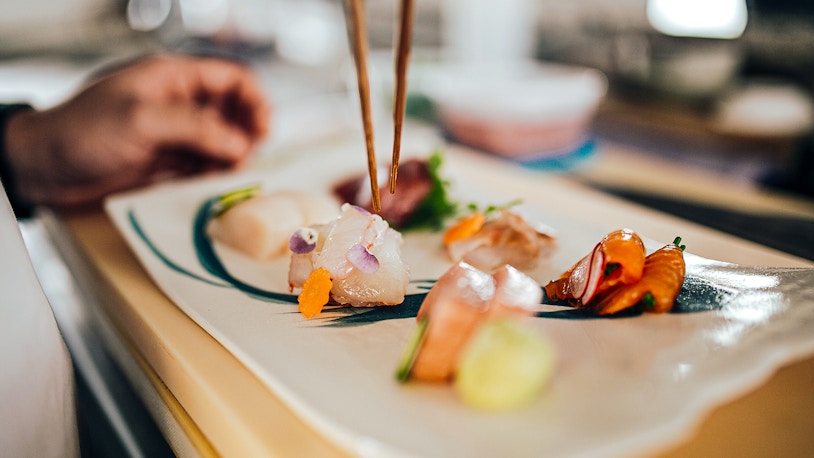 SKY GARDEN 300: Nestled within Harukas 300, this eatery specializes in Modern Japanese delicacies. Must-tries include their tempura selections, exquisite wagyu beef creations, fresh sashimi offerings, and dishes showcasing seasonal veggies.
Abeno Harukas Dining: Spanning various levels of Abeno Harukas, this dining space offers an array of eateries with Japanese, Western, and diverse Asian menus. Top picks range from sushi and teppanyaki to comforting bowls of ramen, classic Italian pasta, and flavorful Chinese dim sum.
Matsusakagyu Yakiniku M: Situated a brief stroll from Harukas 300 near Tennoji Station, this spot is renowned for its Yakiniku (Japanese BBQ). The star of their menu is the premium Matsusaka beef, grilled to sheer perfection and accompanied by a variety of sauces.
Ramen Chonmage Osaka Tenroku: Positioned close to Tennoji Station, this ramen joint is famed for its bowls of deep-flavored tonkotsu broth, garlicky ramen twists, and those craving a bit of heat, their spicy options.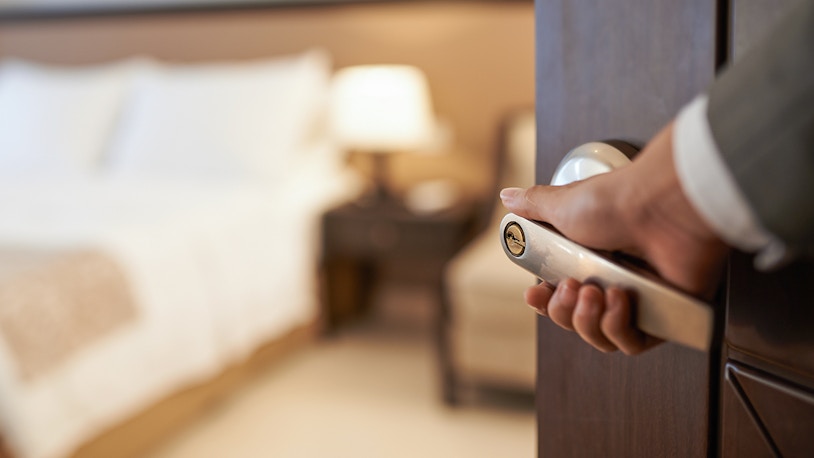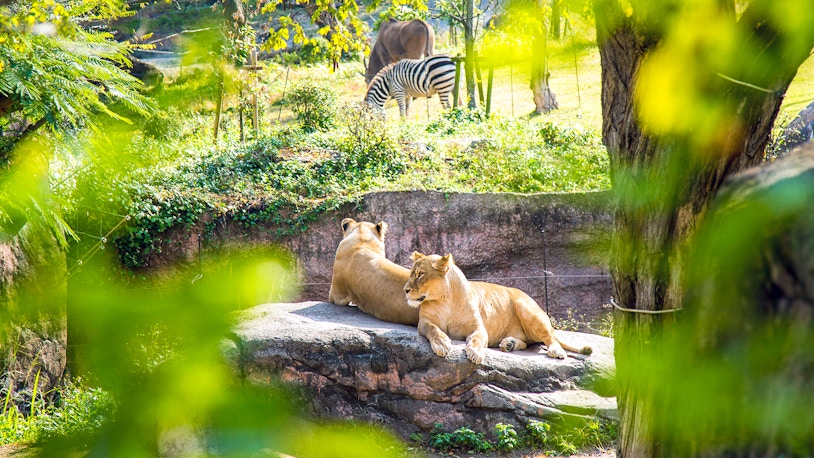 Tennoji Zoo (0.5 km away): A historic zoological garden in Osaka, Tennoji Zoo houses over 1,000 animals from various global regions, offering visitors an immersive wildlife experience.
Shitenno-ji Temple (1.2 km away): Established in 593 AD, this ancient Buddhist temple stands as Japan's oldest officially administered temple, radiating tranquility and age-old traditions.
Osaka City Museum of Fine Arts (0.6 km away): Nestled in Tennoji Park, this museum boasts a rich collection of East Asian art, especially treasured Japanese and Chinese pieces.
Tsutenkaku Tower (1.5 km away): An iconic symbol of Osaka, Tsutenkaku offers panoramic views of the city and exudes a retro charm reminiscent of the Showa era.
Frequently Asked Questions: Visiting Harukas 300 in Osaka
How do I book tickets to visit Harukas 300?
You can conveniently book your tickets for Harukas 300 online or purchase them directly at the entrance.
Can I enter the Harukas 300 once I exit?
Unfortunately, once you exit Harukas 300, you'll need to purchase a new ticket for re-entry.
What are the Harukas 300 opening hours?
Harukas 300 welcomes visitors daily, from 9 AM to 10 PM.
What is the best time to visit Harukas 300?
To avoid larger crowds and enjoy a serene experience, consider visiting early mornings or late afternoons during weekdays.
What is the best way to get to Harukas 300?
Taking a train is the best way. There is a transit hub close to Harukas 300 called Tennoji Station.
Where is Harukas 300 located?
Harukas 300 stands tall at 1-chōme-1-43 Abenosuji, Abeno Ward, Osaka, 545-0052, Japan.
Is the Harukas 300 wheelchair accessible?
Absolutely! Harukas 300 is designed to be fully accessible for wheelchair users.
Is there a dress code at Harukas 300?
While Harukas 300 doesn't enforce a specific dress code, visitors are encouraged to dress modestly and comfortably.
Are prams allowed in Harukas 300?
Yes, you can bring prams into Harukas 300, ensuring comfort for your little ones.
Is photography permitted inside Harukas 300?
Certainly! Feel free to capture memories with your camera, but please refrain from using tripods as they are not permitted.
How much time does it take to visit Harukas 300?
To thoroughly immerse in the experience and enjoy the views, setting aside 2-3 hours for your visit is recommended.
What can I expect to see from the observation deck of Harukas 300?
From the observation deck, you can bask in breathtaking panoramic views of Osaka city, encompassing historical landmarks, the meandering river, and even distant mountain ranges.